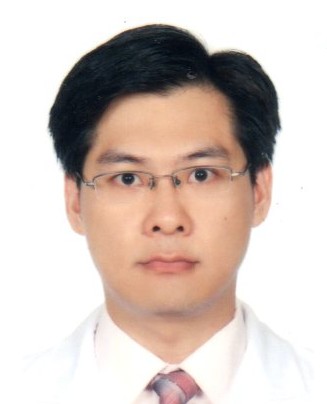 蕭秉鈞醫師


    心臟血管科主治醫師
        心臟血管科專科醫師

        急性心肌梗塞、 冠狀動脈疾病、周邊動脈阻塞疾病、深層靜脈血栓、 
        高血壓、高血脂、心衰竭、心悸、 心律不整及其他心臟疾病、心導管檢查及治療、
        週邊血管超音波檢查及洗腎婁管成形術

教育部部定講師


        國防醫學院醫學系畢

        林口長庚內科住院醫師

        林口長庚心臟內科總醫師

        林口長庚心臟內科主治醫師

        中華民國心臟學會

        1.Comparison of the risk of left ventricular free wall rupture in Taiwanese patients with ST-
          elevation acute myocardial infarction undergoing different reperfusion strategies: A medical
          record review study.Chang RY, Tsai HL, Hsiao PG, Tan CW, Lee CP, Chu IT, Chen YP, Chen
          CY.Medicine (Baltimore). 2016 Nov;95(44):e5308.
      2.Chang RY, Chen CC, Hsu WP, Hsiao PC, Tsai HL, Hsiao PG, Wu JD, Guo HR.
        Nontraumatic avulsion of aortic valve commissure as a cause of acute aortic valve
        regurgitation: A case report. Medicine (Baltimore). 2016 Oct;95(40):e5053.
       3.The Clinical Outcome in treating Real-world Patients of Multi-vessel Coronary Artery
         Disease with Exclusive Usage of Drug-eluting Stent for Complex Lesions and Liberal
         Usage of Drug-eluting or Bare Metal Stent for Simple Lesions Ping-Gune Hsiao, MD,
         Lung-An Hsu, MD, Chia-Pin Lin, MD, Yu-Shien Ko, MD, Wei-Jan Chen, MD, Chi-Tai Kuo,
         MD, Chi-Jen Chang, MD Journal of The Taiwan Society of Cardiovascular Interventions
        4.Early prediction of acute kidney injury in patients with acute myocardial injury
         J Crit Care. 2012 Oct;27(5):525.e1-7. doi: 10.1016/j.jcrc.2012.05.003. Epub 2012 Jul
        5.Hsiao PG, Hsieh CA, Yeh CF, Wu HH, Shiu TF, Chen YC, Chu PH.