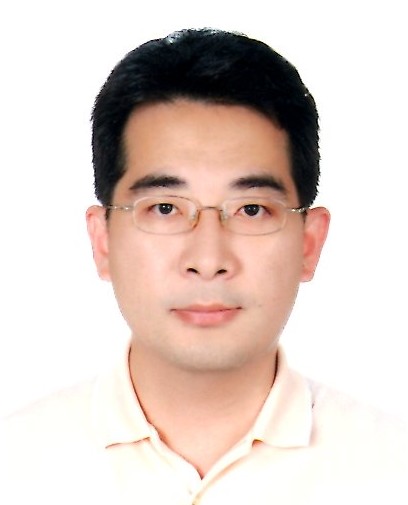 李明陽醫師


內科部主任
血液腫瘤科主治醫師
癌症委員會主任委員
輸血委員會主任委員
台灣癌症登記學會 理事長
台灣癌症安寧緩和醫學會 理事
台灣大腸直腸醫學會 理事
        腫瘤內科專科醫師、血液病專科醫師、骨髓移植專科醫師、內科專科醫師

        癌症化學治療、標靶治療
        血液疾病治療
        血液幹細胞移植治療

  教育部部定副教授
敏惠醫護管理專科學校兼任講師

        國立陽明大學醫學系畢業

台北榮民總醫院血液腫瘤科專科醫師
內科專科醫師
腫瘤內科專科醫師
血液病專科醫師
血液及骨髓移植專科醫師
頭頸癌專科醫師

        台灣內科醫學會
        中華民國癌症醫學會
        中華民國血液病醫學會
        中華民國血液及骨髓移植學會
        台灣大腸直腸醫學會
        台灣癌症登記學會
        台灣癌症安寧緩和醫學會
        台灣輸血醫學會
        美國血液病醫學會

        SCI paper lists :
        1.You JY, Lee MY, Lin PC, Poh SB, Bai LY, Tseng SW, Chen CC, and Gau JP. Differential
        Diagnosis for primary and secondary adenocarcinoma of lung in a patient with previous
        history of recto-sigmoid cancer. J. Chinese Oncol. Soc. 2002;18: 23-28.
        2.Lee MY, Li CP, Lee RC, Wang LW, Chao Y. Gastric adenocarcinoma with Sister Marry
        Joseph's nodule successfully treated with combined chemoradiation. J Gastroenterol
        Hepatol. 2003; 18(1): 114-5.
        3.Lee MY, Chiou TJ, Bai LY, Hsiao LT, Hung GY, Chang CY, Chen PM. Intravenous
        Busulfan as preparative regimen in pediatric patients receiving hematopoietic stem cell
        transplantation: preliminary experience in Taiwan. J Chin Med Assoc 2004;67:117-22
        4.Lin JT, Lee MY, Hsiao LT, Yang MH, Chao TC, Chen PM, Chiou TJ*. Pulmonary nocardiosis
        in a patient with CML relapse undergoing imatinib therapy after bone marrow transplantation
        Ann Hematology 2004;83(7): 444-6
        5.Chien CC, Chiou TJ, Lee MY, Hsiao LT, Kwang WK. Tuberculosis-associated hemophagocytic
         syndrome in a hemodialysis patient with protracted fever. Int J Hematol. 2004;79(4): 334-6.
        6.Lee MY, Chiou TJ, Yang MH, Bai LY, Hsial LT, Chao TC, Tung SL, Wang WS, Yen CC, Liu JH,
         Chen PM. Relatively favorable outcomed of post-transplant pulmonary function in patients with
        chronic myeloid leukemia receiving non-myeloablative allogeneic hematopoetic stem cell
        transplantation. Eur J Haematol. 2005;74:152-7
        7.Lin PC, Poh SB, Lee MY, Hsiao LT, Chen PM, Chiou TJ. Fetal fulminant hepatitis B after
        withdrawal of prophylactic lamivudine in hematoietic stem cell transplantation patients.
        Int J Hematol. 2005;81: 349-51.
        8.Lin PC, Lee MY, Wang WS, Yen CC, Chao TC, Hsiao LT, Yang MH, Chen PM, Lin KP,
         Chiou TJ.  N-acetylcysteine has neuroprotective effects against oxaliplatin-based
        adjuvant chemotherapy in colon cancer patients: preliminary data. Support Care
        Cancer 2006;14(5): 486-7.
        9.Chen PM, Yen CC, Yang MH, Poh SB, Hsiao LT, Wang WS, Lin PC, Lee MY, Teng HW,
         Bai LY, Chu CJ, Chao SC, Yang AH, Chiou TJ, Liu JH, Chao TC. High prevalence of SV40
         infection in patients with nodal non-Hodgkin's lymphoma but not acute leukemia
        independent of contaminated polio vaccines in Taiwan. Cancer Invest. 2006;24(3): 223-8.
        10. Lee MY, Yang MH, Liu JH, Yen CC, Lin PC, Teng HW, Wang WS, Chiou TJ, Chen PM.
        Severe anaphylactic reactions in patients receiving oxaliplatin therapy: a rare but potentially
         fatal complication. Support Care Cancer. 2007;15(1):89-93.
        11.Lee MY, Chiou TJ, Hsiao LT, Yang MH,Lin PC, Poh SB, Yen CC,Liu JH, Teng HW, Chao TC,
         Wang WS, Chen PM. Rituximab Therapy Increased Post-transplant Cytomegalovirus
         Complications
         in Non-Hodgkin's Lymphoma Patients Receiving Autologous Hematopoietic Stem Cell
        Transplantation. 
        Ann Hematol.2008; 87(4): 285-9.
        12.Lin PC, Lee MY, Lin JT, Hsiao LT, Chen PM, Chiou TJ. Virus reactivation in high-risk
        non-Hodgkins lymphoma patients after autologous CD34(+)-selected peripheral blood progenitor
         cell transplantation. Int J Hematol 2008; 87:434-439.
        13.Huang YC, Tu DG, Wu JD, Lee MY. Maliganant pleural mesothelioma presenting as low
         back pain. Spine 2009; 34(21):780-3.
        14.Lee MY, Liu YW, Chuang JJ. Indirubin-3-monoxime induces apoptosis and autophagy in
         human lymphocytic leukemia cells and human chronic myelogenous leukemia cells. Blood 2009;
         114: 4106(abstract).
        15.Evens AM, Jovanovic BD, Su YC, Raisch DW, Ganger D, Belknap SM, Dai MS, Chiu BC,
        Fintel B, Cheng Y, Chuang SS, Lee MY, Chen TY, Lin SF, Kuo CY.Rituximab-associated
        hepatitis B virus (HBV) reactivation in Iymphoproliferative diseases: meta-analysis and
        examination of FDA safety reports. Ann Oncol. 2011;22(5):1170-80.
        16.Fann SM, Fang CY, Lin KM, Huang CH, Chang YJ, Chen KJ, Wang ST, Lee MY. 
        Hepatitis B and/or C Infections Did Not Influence The Survival Rate For Metastatic Colorectal
        Cancer Patients. Journal of Society of Colon and Rectal Surgeons(Taiwan) 2011; 22:65-70.
        17.Chen MH, Lee MY, Chuang JJ, Li YZ, Ning ST, Chen JC, Liu YW. Curcumin inhibits HCV
        replication by induction of heme oxygenase-1 and suppression of AKT. Int J Mol Med.
        2012;30:1021-28.